Automation Systems
Achenbach Controls supplies tailor-made solutions in the form of high-performance and highly available PLC systems for process control and visualization of most different machinery.
Compatibility with all common bus- and networking systems and the connection to the existing office IT is ensured; precise and clear documentation is provided.
A user-friendly visualization shows all process-relevant data, starting with the system operation over parameter setting and quantity recording up to batch logging.
Standard tools such as TIA Portial, Simatic Manager, WinCC, WinCC flexible are used and standard interfaces to all common bus systems such as Profibus, Profinet, I/O-Link are defined and implemented.
In this context the modular system structure with the option for extension or the easy integration in an existing structure or system is worth mentioning when, for example, the modernization of an existing machine automation is realized by an upgrade of a Siemens S5 type to a S7 type control or the integration of a visualization in older operating panel into a modern one.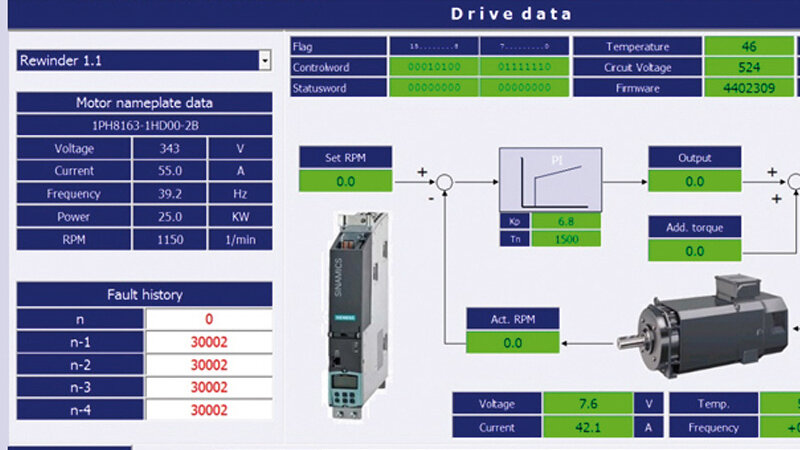 Contact us directly. Our team is available for you.
To move forward in a modern economy, we need to step up the speed together.